Get more reviews, likes and customers just by handing out a card
Join Now
Tagggly Is Extremely Easy To Use
Tagggly requires almost no work. You just hand out your review card that we provide and the rest of the system is fully automated. Your business will get more reviews, likes and customers simply by handing out your personalized review cards.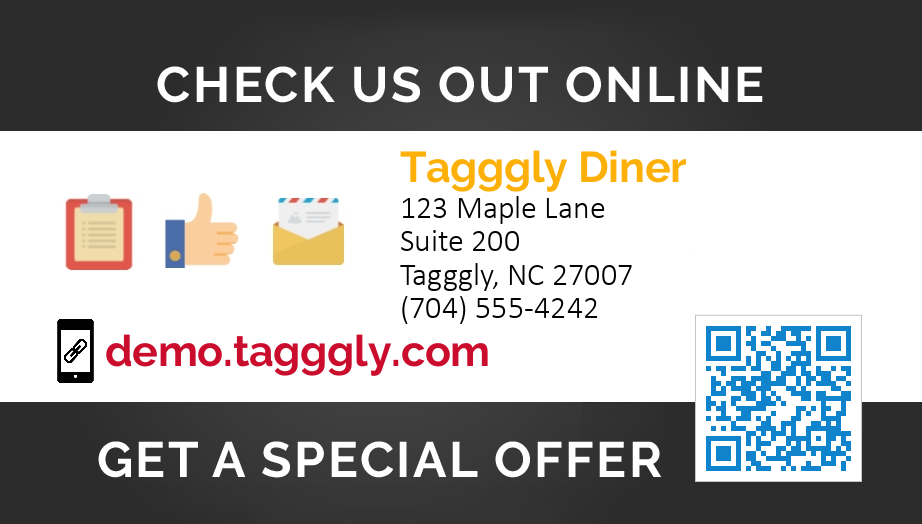 How Will Tagggly Help Me?
Let's face it, people only leave reviews when they're super happy or super upset. We help you get reviews from the 90% your customers that are happy but forget that you need their reviews. Attract new customers with more reviews and have your business rank higher in searches.
Join Now
Get Your Own Profile Site
Your profile site will send your customers to leave reviews and lead them to follow your social media. Get more word of mouth when your customers share your business online. Tagggly will build your profile site automatically.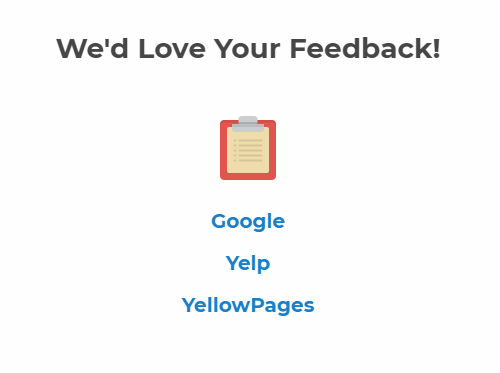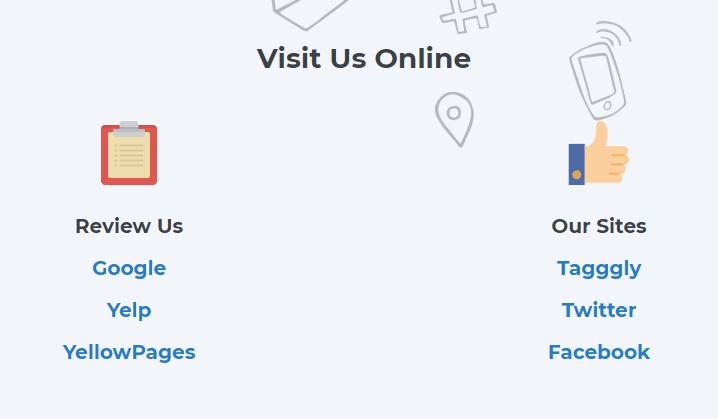 Demo Profile Site
Collect Customer Email Addresses Effortlessly
Your profile site that Tagggly will build for you will collect their emails on autopilot and send them special offers you choose to get them to visit again. Encourage them to come back when they want to redeem your special offer. You'll be able to download a list of the email addresses you collected and email them any time with your newsletter to keep them coming back.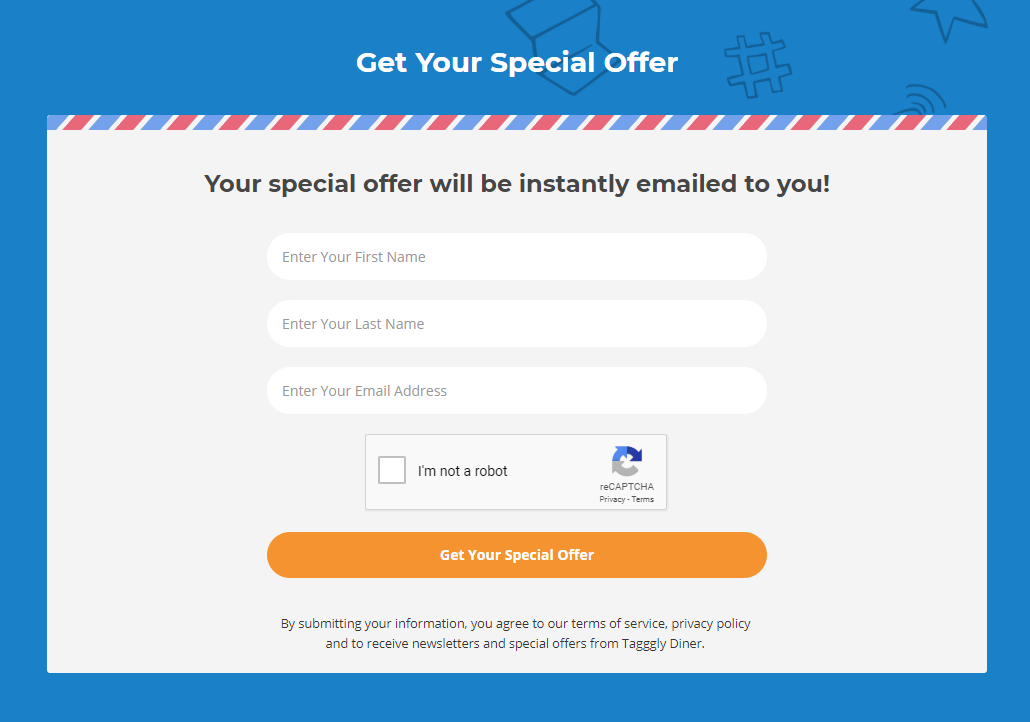 Is Tagggly Right For Me?
Tagggly is compatible with any business that has a Google Maps, Yellowpages, Yelp, Healthgrades or has any other review site. You may link to any review page you would like to. Tagggly helps your business get more reviews, gain more repeat customers and helps you reconnect with your customers even when they have left your business.



We have helped restaurants, bars, doctors, dentists, auto mechanics, law offices, plumbers, clothing stores, florists, gyms and more get more reviews and more customers. Start focusing on your business, leave the work of getting more reviews to us.
Watch Live As Customers Leave Reviews
Watch our business members get more reviews live in the map below. Soon, your business will be increasing their number of reviews just as easily. Tagggly will help you get more word of mouth and more business quickly.
Get More Reviews With Tagggly

Join now for only $27/month!†

†Order review cards as you need them at an extra cost. Cancel any time.

Here at Tagggly, we believe in giving you an edge

Easy to use, just hand out your personalized review card
Attract new customers with more reviews, rank higher in searches
Get more word of mouth when your customers share your business online
Encourage them to come back when they want to redeem your special offer
Get more reviews and collect emails just by handing out a card
Extremely affordable, we want to empower businesses
Reconnect with your customers even when they have left your business