Your profile links will show on your profile site and lead your customers to your websites and review sites. They can be edited at any time. A minimum of 1 each is required and a maximum of 5 each is supported.
For your site links, you may link to your website, social media (Facebook, Twitter, Instagram, etc.), menu, map and more. Enter a name such as Tagggly and the URL such as https://tagggly.com/. Add up to 5 links.
For your review links, link to your relevant review sites where your customers can leave reviews such as Google Maps, Yelp, Healthgrades, TripAdvisor, YellowPages and more. Search for your business on each one that you have and copy the URL. Enter a name and URL for each. Add up to 5 links.
If our system is able to find your business on Google, you will have the option to use the Quick Add feature to add the link. Otherwise, to get your Google Maps link,
search for your business
and click on the share button. Enter this URL. An example is below. If your business is not already on Google Maps,
add it for free
.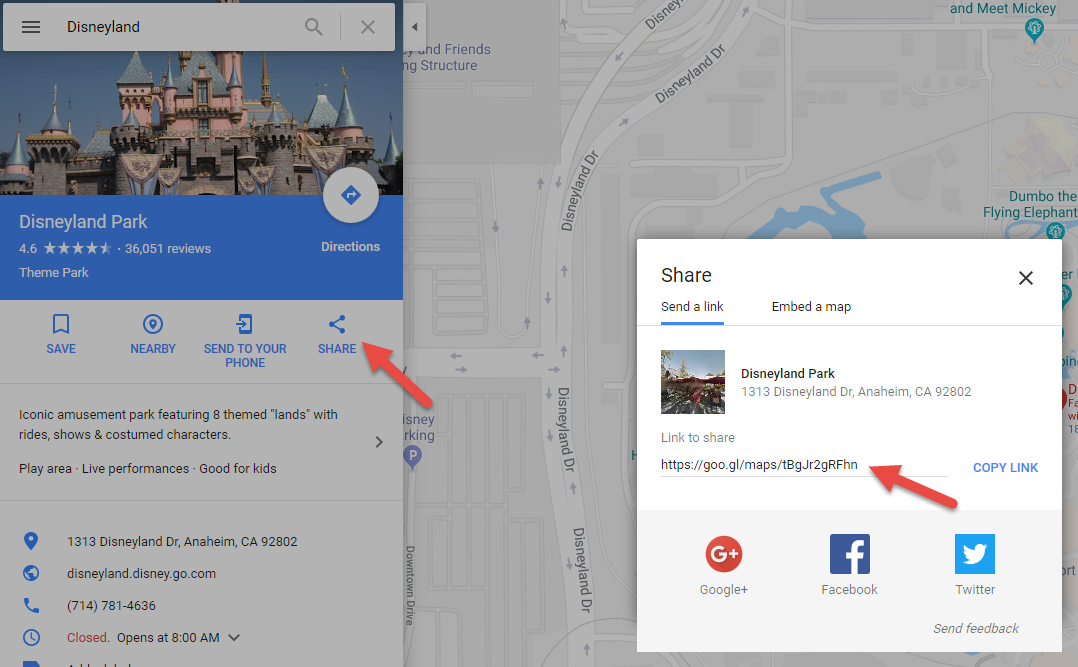 Below is an example of a completed list of links.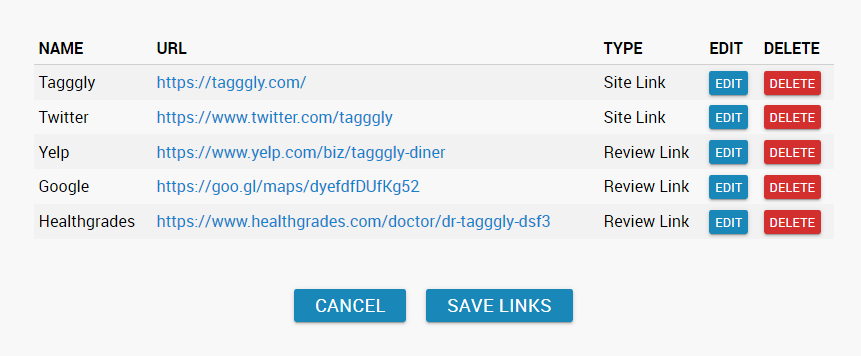 Tagggly FAQs